Welcome to Freedom Rides, a trike sales and conversions dealer located in  Lincoln, California.  Just a short drive, about 30 miles, Northeast of Sacramento.  At Freedom Rides, we specialize in conversions from two-wheel bikes into 3-wheel Trikes.  We are authorized dealers and installers for California Sidecar, Champion Trikes, Motor Trike, Lehman Trikes, Frankenstein Trikes, and Mystery Design.  We convert Harley-Davidson, Honda, Kawazaki, Suzuki, Triumph, Victory and Yamaha  bikes.  Our knowledgeable and experienced technicians share a devout passion and dedication for trikes, bikes and the people who ride them. Our quality control is second to none. They are assembled by Dan Nevitt our resident technician with years of experience working on metrics and domestic bikes.  Upon completion, each trike is personally test ridden by one of the staff members prior to delivery.  We carry trike accessories to meet all of your triking needs.  Check out our selection of trikes and bikes in our "FOR SALE" section.
Something New is coming this way.  Check it out!
The workings of independent suspension by Motor Trike Inc.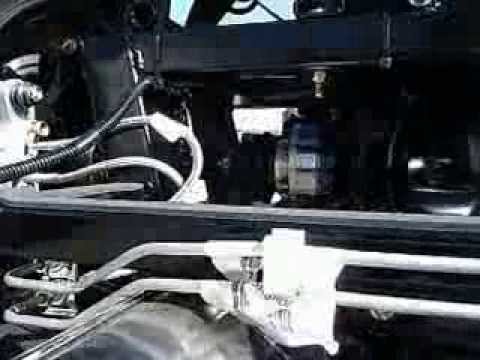 FOR SALE NOW!

What is NEW!
Visit us now  in our new location!
643 Lincoln BLVD, Lincoln, CA!
More Trikes, More Space, More Deals!!
 2006 Harley-Davidson Electra Glide Standard $23,990 

Interested in this Trike?
More info in our " Trikes for Sale Section" Go and take a look to this ride and many more.
TRI-GLIDE ACCESSORIES click here 
Anniversary Event pictures